Treasury announces 'radical' review of the business rates system
2nd March 2014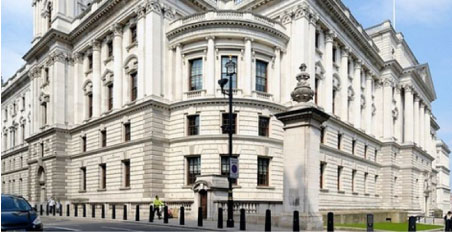 The business rates system in the UK is set to undergo a 'radical' review, according to the Treasury.
The review will not affect the amount that a business is charged, however will attempt to create a "fair, efficient and effective" system, according to chief secretary of the Treasury, Danny Alexander.
Alexander asserted that the review will identify the manner in which commercial property is utilised and will ultimately value businesses and their property more accurately.
Recent criticism towards the current system, which has been in place since 1988, stems from the view that businesses are being given inaccurate valuations that can charge them more than companies with a similar turnover. The system achieves this by valuing the company on their size or location, rather than business performance.
Director-general of the CBI (Confederation of British Industry), John Cridland has labelled the current system as "outmoded, clunky and regressive". Cridland is advocating "more frequent valuations" and "removing the smallest firms from paying business rates completely".
The review has been welcomed by other senior figures in industry due to England's position as the highest paying country for business rates in the EU. John Longworth, director general of the British Chambers of Commerce expressed his eagerness over the review, however highlighted the need for urgency with a business rate reform.
"Unless a root and branch reform of business rates is delivered at Budget 2016, firms will regard this as a missed opportunity to tackle a huge brake on investment and growth."