Ropemaker Place sold by British Land for £472 in fund raising programme
27th March 2013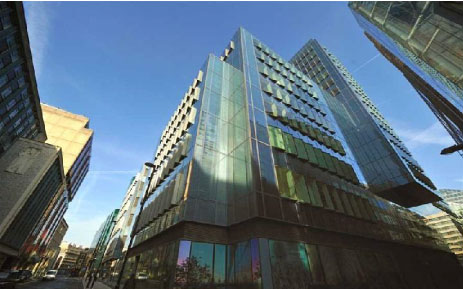 British Land has completed the sale of its Ropemaker Place development for £472 million amidst plans to raise funds for gross acquisition of City of London commercial property.
The group aims to accumulate £1 billion in funds in order to add to their latest purchases of retail and office properties in London. Recent activity has seen the company add Wereldhave's London portfolio and the Clarges Estate in Mayfair to their collection.
Head of Offices at British Land, Tim Roberts, said that the sale will pave the way for the company to recycle capital in favour of the development programme.
Further fund raising will be achieved by placing £500 million of shares on the market. These are likely to be placed at approximately 558p a share and mark the company's intent to accumulate funding for investments in the near future.
The company aims to use the funds from share placing to finance £150m of deals that are currently in negotiations, as well as £123m that have already been completed. Chief Executive of British Land, Chris Grigg, reiterated the company's interest in investing in London and said that the "growing pipeline of opportunities" that was being lined up would only benefit the city.
This move also reflects other property companies' activity across the market. Intu Properties, a shopping centre owner recently entered negotiations with shareholders over financing the purchase of Midsummer Place centre in Milton Keynes.
Alan Carter, an analyst of Investec, spoke favourably of British Land and their acquisition prospects.
"With cash flow into the sector and into dedicated real estate investment trust funds, we expect it will be supported reasonably well."
Carter, however, went on to express concern for the future of the constant fundraising and his belief that the sector will "underperform the rising equity market."