Property sector's recovery spearheaded by London investment
6th June 2014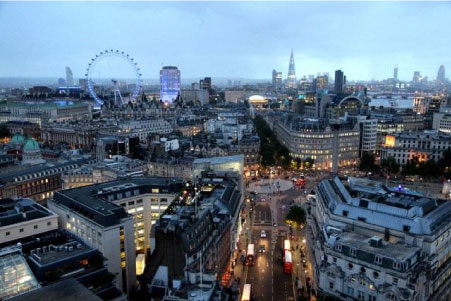 Commercial property investment in the UK has seen a resurgence in the last year, with the IPD UK Property Index reporting returns of 3.9% in the first quarter of 2014.
These impressive figures continue the positive trend of investment that the commercial property sector experienced in 2013. Notably, March 2014 has proven to be the "strongest month of 2014 so far" according to IPD's head of UK and Ireland, Phil Tily.
Tily notes the continued "signs of recovery and growth" that the market has gone through, having now experienced rising capital values over the last 10 consecutive months.
Head of commercial research at Knight Frank, James Roberts has identified commercial property's total returns of 12.7% over the past 12 months and its out-performing of various other property sectors.
However, despite the increased investment in office and industrial space, the subsector of retail is still some way behind. Despite still reeling from the effects of the recession, shops have experienced a slight growth in consumer spending over this prosperous period. Savills recently asserted that "2014 will be a year of improving optimism and declining savings ratios."
Indeed, Savills notes that despite Central London seeing its rent for office space increase by 20% during 2013, the entire country will benefit from the effects throughout the coming year. Notably, the commercial property provider tips Leeds, Cardiff and Birmingham to profit the most from this.
This positive outlook for the rest of year is shared by George Shaw, manager of the Ignis UK Property fund. Shaw has recently revised his total return forecast from 11.5% to 15.5% for the calendar year – a growth he attributes to regional performance in the commercial property market. "Yield compression in regional markets is also expected to continue and the scale will depend on the extent to which buyers unable to secure assets in Central London switch their focus to these alternatives."