Piccadilly property purchased by Reuben brothers for £50m
12th January 2016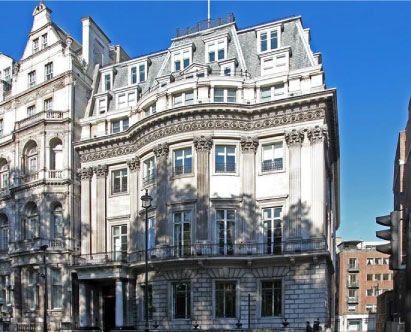 The billionaire Reuben brothers have added to their impressive West End portfolio with the purchase of 105 Piccadilly for £50 million.
Acquiring the 125-year lease to this property is the latest addition to their company, MotcomEstates' huge property empire that has also recently secured a £70 million car park in Mayfair. Notably, this car park on Carrington Street is up for a £500 million redevelopment.
David and Simon Reuben are worth an estimated £7.2 billion, according to Bloomberg, and also own a number of Sloane Street shops, the Millbank Tower and another property in Piccadilly – Cambridge House at number 94. These additions in Piccadilly are especially impressive given that office rental prices were approximately £115 per square foot last year.
The Reubens arrived in the UK in the 1950's from India and had a small amount of money before entering into the scrap metals market. The brothers then profited greatly from the metals and privatised aluminium industries in Russia before returning to the UK in 2000. From this point, they began to acquire UK property and build their empire. In addition, the brothers are also invested in private equity and venture capital.
105 Piccadilly brings in an average of around £1.9 million a year and was bought from freeholder Sir Richard Sutton Estates. The property had initially been put on the market at an asking price of £45 million in November 2015 and is home to tenants such as Abato Asset Management, Smartmatic and Four Winds Capital Management.