Offices revealed to be more spacious at London developments than out of the capital
18th September 2013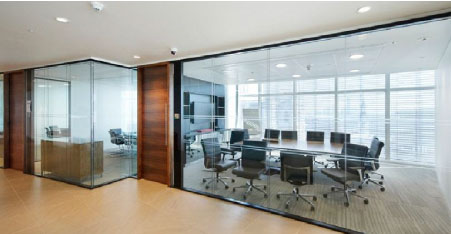 A new Occupier Density Study by the British Council for Offices (BCO) has revealed that
businesses can now find more spacious commercial property inside London than elsewhere
in the UK.
The study particularly mentions the spacious work units that can be acquired in London and the South East. The commercial properties in these areas are more capable of providing meeting rooms and break-out space for your requirements.
Figures show that in 2013 the South and West regions provided offices with an average density of 8.6m². In comparison, London offered 11.3m² while the South East region had a lower density of 12.7m².
The report asserted that in 2013 the average density of offices was 10.9m², which has risen from the 11.8m² that was recorded in 2008. While a steady increase was recorded, the rate of occupation of space has slowed slightly from the dramatic increase that occurred from 1997 when the average office density was 16.6m².
Chief Executive, Richard Kauntze, says "More and more occupiers are now looking for buildings that can cater for a variety of workplace settings and that can respond to their changing needs over time".
Kauntze went on to say that "the challenge in the years ahead will be to design buildings that can meet these aspirations without resorting to over specification".
An increasing trend of office space diversification has been identified and accounts for the modern business requiring various facilities in the workplace. Meeting rooms, break-out space and other specific facilities have been ever emerging as regular fixtures in office rentals this year.
These features ultimately require a larger space budget and therefore account for a lower density, as is the case with Technology, Media & Telecommunications companies occupying offices with an average density of 12.3m² in the last year
BCO released the findings as a pre-cursor to their upcoming 2014 Guide to Specification which will build and advise on their view that office developments require a more though-tout design to cater to flexible workspace requirements.