London the most expensive place in the world to rent office space for third year in a row
2nd March 2015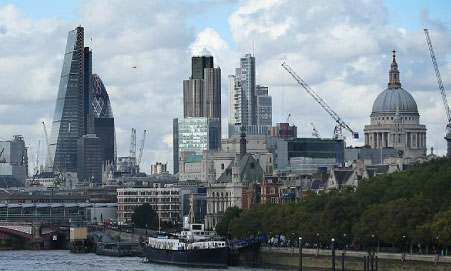 London's West End continues to be the most expensive area to rent office space in the world.
These findings were released by Cushman & Wakefield – leading consultants in the field of commercial property. In their annual report, the consultancy noted the steady growth of the capital's rental prices.
2014 has seen the West End offer business space at an average rate of £1,443 per square metre per year. This is a 4.6% higher than in 2013 and has followed the worldwide trend of office space rent increasing 7% over the last year.
London tops the table of office rent prices for the third consecutive year and ranks higher than Hong Kong's CBD for the second year in a row. However, it is worth noting that rent prices are 13% lower than at their peak in 2007 prior to the financial crisis.
The consultancy's head of EMEA offices, James Young attributes the growth in rental costs, not just in London but in Europe as a whole, to a "low level of development over the last two years." The report goes on to define London as an under-supplied market and addresses the current rush for occupants to acquire larger space for their company. This creates an opportunity for secondary space to become freed up.
Further growth has been forecasted for this year by Cushman & Wakefield and their head of London markets, George Roberts.
"As economic conditions in the UK further outperform, there will be heightened demand for London office space in 2015 from all sectors. With supply heading downwards, further growth is expected," predicted Roberts.