Investment in London's commercial property hits a 6-year high
14th January 2014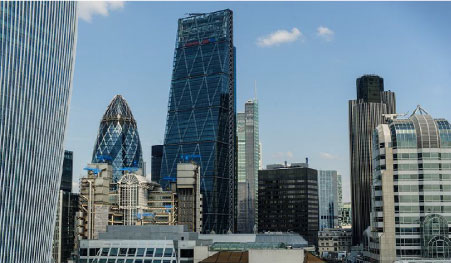 Investment in London's commercial property in 2013 has totalled £19.9 billion and marks a six-year high for the capital city.
In a recent report by property consultancy, Cushman & Wakefield, the impressive figures were revealed and indicate a 47% increase in investment over the previous year.
Naturally, investment has still not turned to its pre-recession high of £20.54 billion. However, due to the weakening of the pound sterling, the city saw an influx of foreign investors last year. Notably, the report indicates that 72% of the City of London's and the Docklands' fourth quarter transactions were completed by overseas buyers.
The City of London and Docklands proved to be the most popular destination and were responsible for around 60% of the city's commercial property investment over the year.
The head of City investment at Cushman & Wakefield, Bill Tyser, has attributed the growth over the last year to the "continued capital inflow coupled with a strengthening UK institutional investor demand."
Tyser also expressed optimism for the commercial property market in 2014, stating that "The market is now entering the era of a return to property fundamentals in light of economic recovery."
The results of this recovery saw the capital rake in the two largest commercial deals in UK history. A 50% stake in Broadgate was purchased by Singaporean sovereign wealth fund GIC for £1.7 billion. On top of this, Kuwaiti sovereign fund St. Martins acquired More London for the same figure.
Tyser's statements were supported by Cusham& Wakefield's head of West End development, Mike Tremayne, who also spoke optimistically of the coming year. Having seen the West End turnover a record £8 billion, Tremayne asserted that "The outlook for 2014 is very positive" and that there is "no sign of this competitive market abating."