Google UK to move to new London headquarters at King's Cross in £1bn deal.
7th January 2013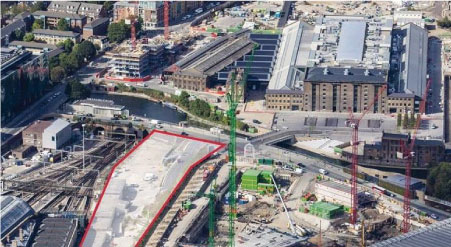 Google UK have secured a vast 2.4 acres of commercial space in a £1 billion property deal that will see the tech giants relocate their headquarters to the King's Cross area.
This is one of the largest deals of its kind in the UK and has further cemented the prominence of King's Cross in commercial property development in London.
Work on the new headquarters is scheduled to begin later this year and will see Google relocate from their offices in Victoria and St Giles High Street after the projected completion date in 2016.
The site resides between St. Pancras and King's Cross stations and will soon feature a new development measuring at seven and eleven storeys.
This is the latest transaction over commercial property in King's Cross, where 4.5 million out of 8 million square feet of office space has now been leased or committed to.
The deal has been mutually praised by both Google and the King's Cross Central Limited Partnership.
The Vice President for Northern and Central Europe at Google,Matt Brittin, hailed the transaction as a "big investment by Google" that will commit the company "further to the UK." In turn, Sir David Clementi, Chairman of the King's Cross developers, expressed delight over the agreement and stated that the move "fits perfectly with our vision of King's Cross as a creative commercial centre for London."
The surrounding working environment is occupied by companies such as the Guardian News & Media and Central St Martin's art college.
In recent years, Google has been expanding and relocating large amounts of staff. Notably in 2011, the company acquired a building in Dublin for 2,000 of their staff.