BBC continues move out of London with £87m sale of White City
11th June 2015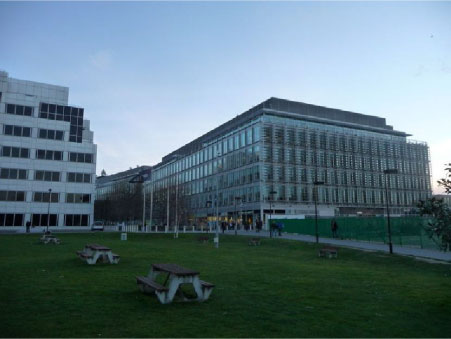 The BBC is set to save millions after sale and sublet of its Media Village Site to the consortium of Stanhope and Mitsui Fudosan.
Negotiations have taken place over the last 18 months to allow Japanese company Mitsui Fudosan and developer Stanhope to acquire the lease for the six buildings and four acres of land. This deal will total £87 million and will allow BBC to remain an occupant of three of the six buildings.
Managing Director of Finance and Operations for BBC, Anne Bulford has announced that the company "will now save £75m a year from prudent property management." Bulford explained that the BBC was "determined to work out of the minimum number of buildings possible whilst still representing the audience it serves".
Mitsui Fudosan and Stanhope plan to regenerate the complex and rebrand it as White City Place in 2016. The buildings being vacated by the BBC include Media Centre, Garden House and White City One. This is the largest ever deal of its kind completed by a Japanese company in London.
Hideto Yamada, managing director of Mitsui Fudosan UK has promised a "significant and exciting amount of development… over the coming years."
For the BBC, the move is just the latest step in their reduction of their property footprint. This has been ongoing since 1998 and has led to the company selling around 40 percent of their commercial property in order to focus on their business performance.
The BBC's efficiency plan intends to save a total of £1.5 billion a year by 2017 and has been slowly relocating the company from West London since 2011.